6TH TOYCON 2007
Ryan, Don, and I love toys so we always try to attend the annual TOYCON organized by Collectibles Unlimited held last June 16-17, 2007 at SM Megamall, Megatrade Halls 2-3. They also join the contests held by the organizers. Ryan won 3rd place at the diorama competition at the 4th TOYCON then Don also won 3rd place at the same category last year. This year, Don won 3rd place at the customized mecha category. (Congrats Don!)
On the second day, I was with my sister, nephew, and my brother-in-law. It was my nephew Zyj who enjoyed a lot because of the many sights and sounds in the convention. He wore a Black Spiderman costume so some of the attendees wanted to take pictures of him.
Below are some of the pics we got from the event.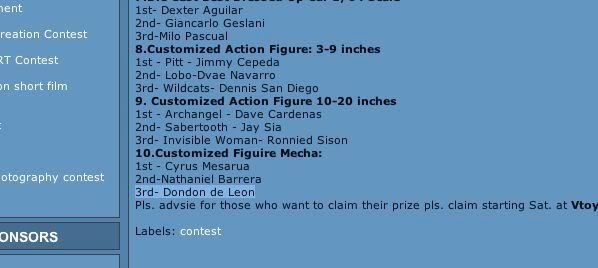 The winner of the customized mecha catergory was not announced on stage (which was a bummer). This was a screenshot of the toycon official website announcing the winners (see highlight).
Maverick as one of the hosts
Autobot Brawn cosplayer displaying his transforming skills. This made him win the People's Choice Award since he was really a crowd favorite.
Ryan trying his luck at the Alaska Yamoo booth.
Transformer toys display at the Transformers movie booth
Jean Grey statuette
Optimus Prime display at the HERO Channel booth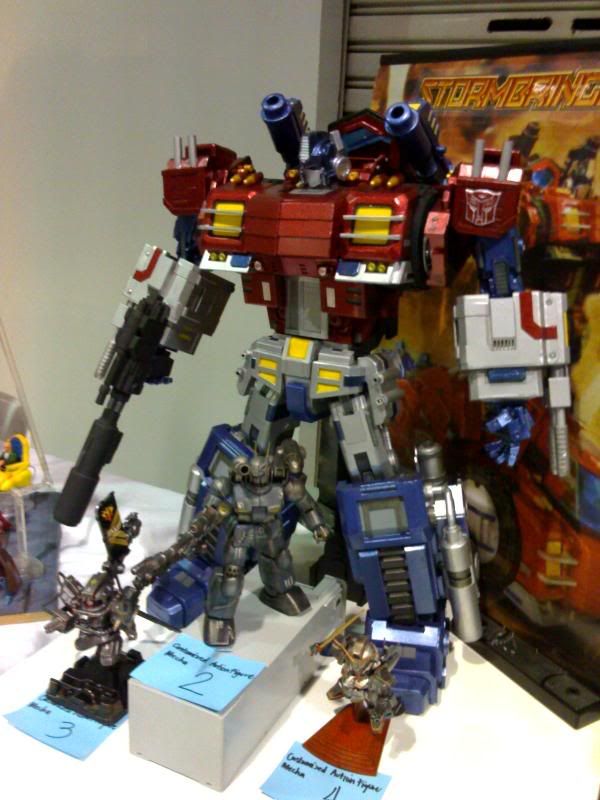 The colossal Optimus Prime won 1st Place in the Customized Mecha Category. Below him are our entries (Ryan said our entries looked like the Minicons of Prime.) Number 3 entry was Ryan's while mine is Entry No. 4. The maker said it took him 8 months to finish his entry and it also transforms to vehicle mode (Wow!).
Don's winning entry (3rd Place, Customized Mecha Category)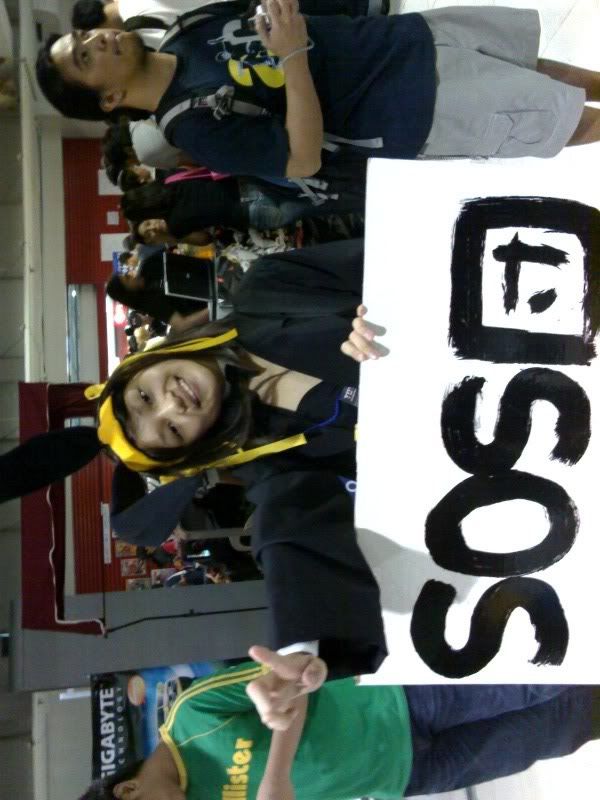 Ryan with World War II soldier cosplayer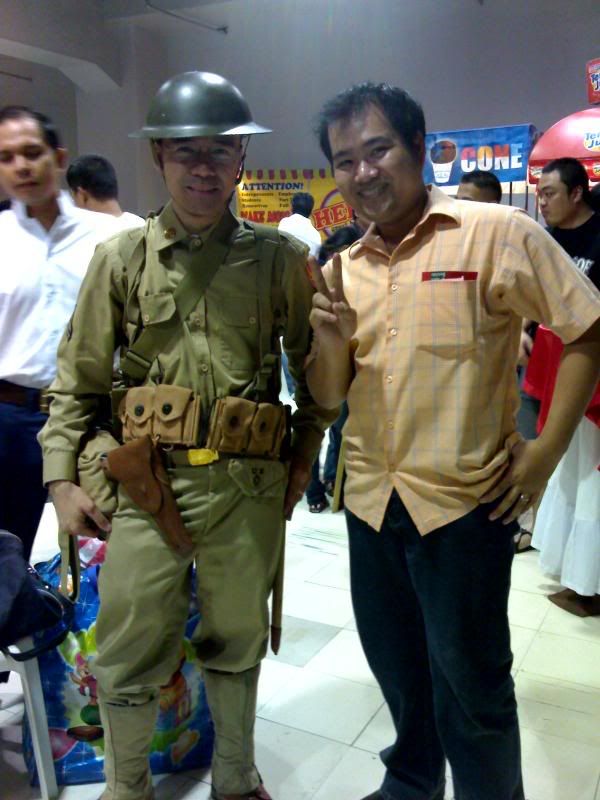 Statues of DC Comics heroes by Jose Altillo.
Me and Don with Mr. Bean cosplayer who got raves from the crowd.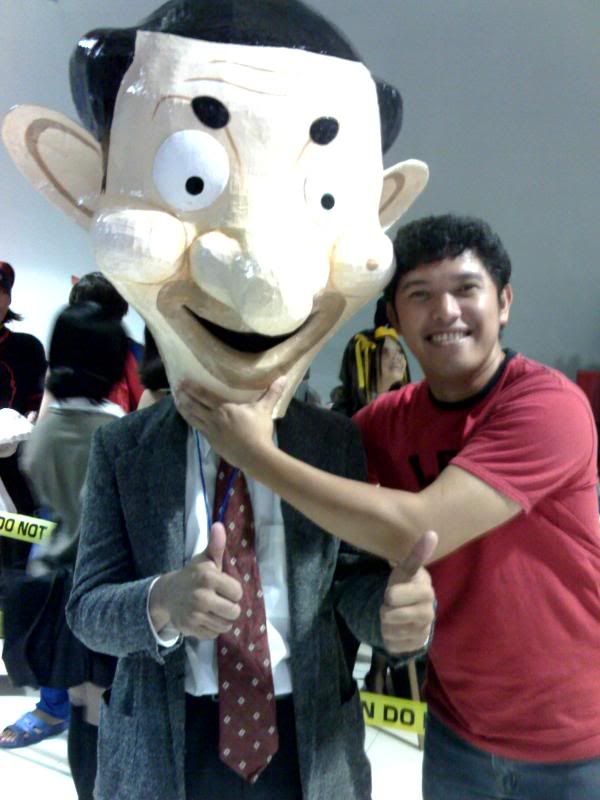 Terminator collectible item
Ryan and Don with the other cosplayers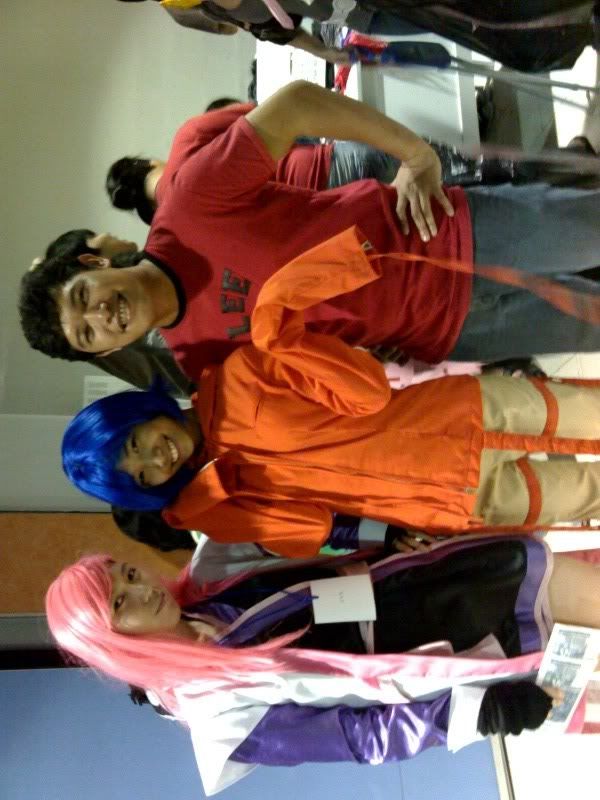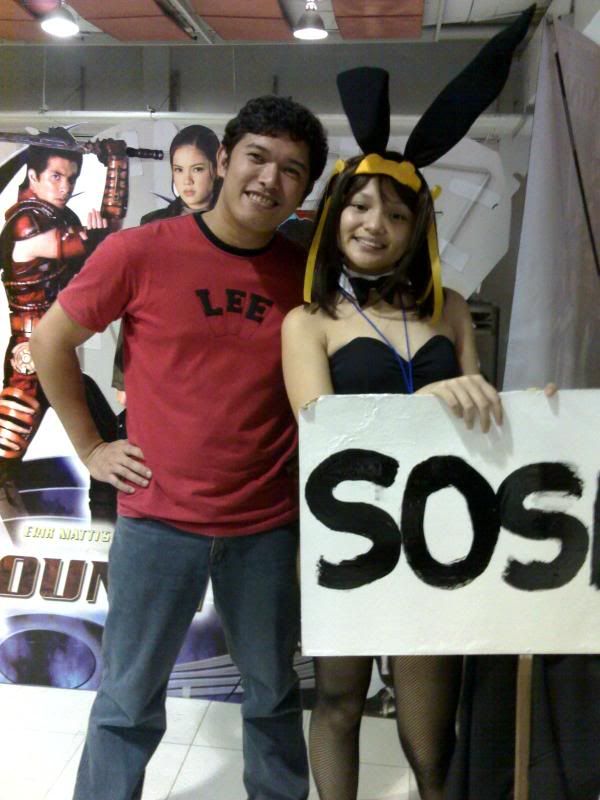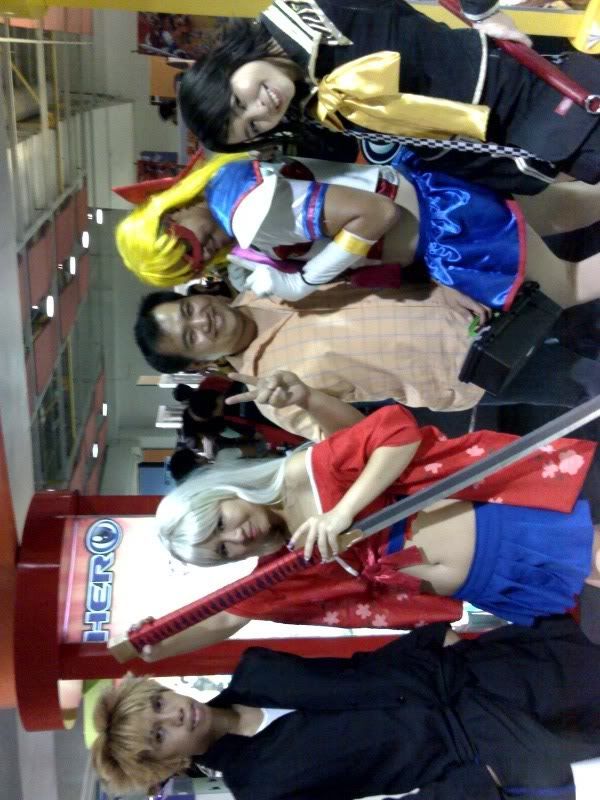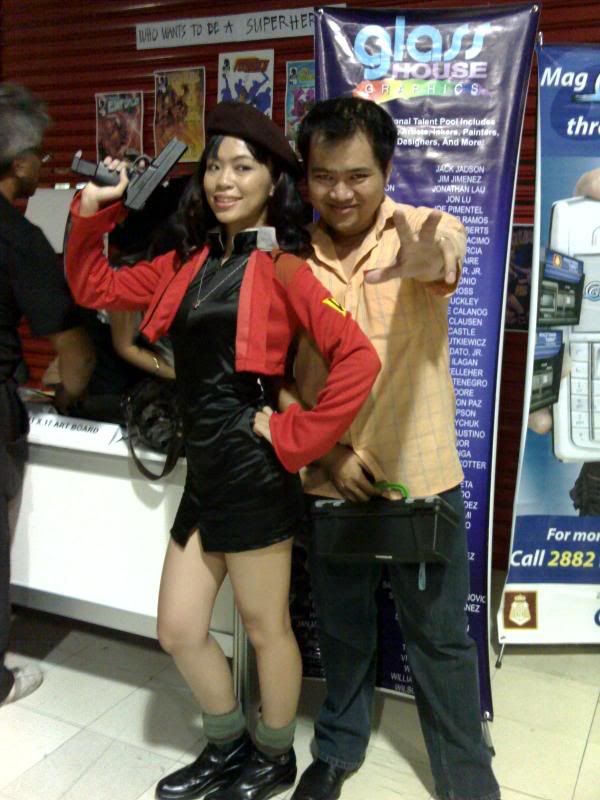 Me and Ryan at the exit, posing near the Mazinger Z statue.
Coworker Deney was also there and readily posed with the other cosplay contestants.
Don with cosplayers
I got bored so readily volunteered to help the guest mentalist that wowed the crowd with his illusions and tricks. He's no Erik Mana but he's getting there.
My nephew (in Black Spiderman costume) at the TOYCON with Alaska Yamoo endorser
Nephew Zyj with Brawn cosplayer
He's in the wrong universe. (He's a great fan of the Justice League.)
Nephew at Fudge Magazine booth
Nephew and sister Jenny with Star Wars Philippines member dressed as Darth Vader
Goofing off with his father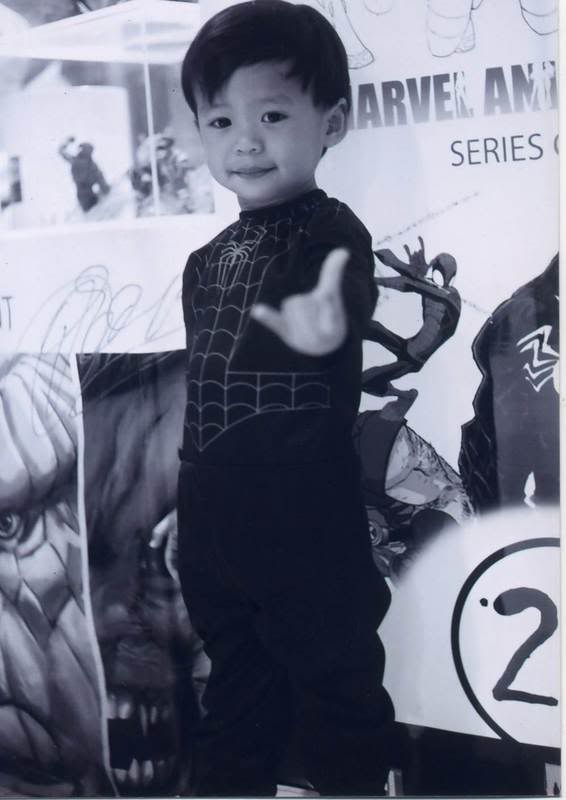 "Black Spiderman Unmasked!"
There were many times that the crowd thinned down during the TOYCON. There were also more comics (which was good for me) and CDs/DVDs being sold. The activites were all on time and they opened the gates as soon as the lines was about to form. Usually one has to wait for an hour before they let the people in.
I still enjoyed going to this year's TOYCON. Hope to see all of you next year!